Meet the M:7 Entourage, a team of professionals dedicated to providing you with one-of-a-kind service and deliverables. M:7 Agency is founded on a principle from Matthew 7, where we are encouraged to take the narrow path; a path unobscured from white noise, focused on the goal. This principle is the core of who we are as a company: focused and relentless.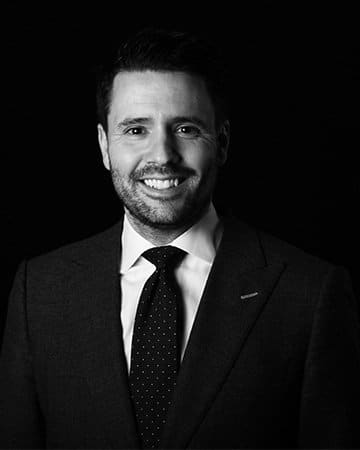 Jim Christiana
Co-Founder
Even before his upset victory as one of the youngest members elected to the Pennsylvania House of Representatives, Jim was already known to defy the polls and naysayers.

Jim's aptitude to understand and communicate complex issues and implement solutions paved a successful 10 years as a Legislator. During this time he became an expert in navigating the convoluted worlds of healthcare policy, technical energy policy and nuanced budget processes.

His natural ability to work with people of all backgrounds and perspectives has made him a skilled negotiator, and his tireless drive constantly closes deals. Most notably, Jim convinced his House colleagues to pass his economic incentive legislation that landed Royal Dutch Shell's six billion dollar Petrochemical Plant— the largest investment in Pennsylvania since World War II.

Jim's time in the Legislature equipped him with an understanding of how to manage multifaceted issues, design winning strategies, effectively communicate with the media, and shape public opinion. With that experience and skill set, the foundation of M:7 Agency was created.

As Partner, Jim manages the day-to-day operations at M:7. His reputation, leadership and diverse knowledge have been instrumental in forming a team of dedicated professionals. Under his guidance, M:7 has worked with clients across 14 industries and has been nationally recognized on several occasions, most notably by being awarded "Best T.V. Commercial" in 2019.

Whether guiding a creative session or jumping on a Zoom call, M:7 clients are pleasantly surprised to see how actively engaged Jim is in all of the firm's work.

No matter your issues – Jim will quickly understand and navigate the complexities to help you win.
Brian Turk
Co-Founder
Brian has earned a reputation as someone who can overcome any turbulent battle facing his clients.

After first working in both the Pennsylvania State House and Senate, Turk left his service with the State to begin a career in consulting. Turk worked on, and consulted for, over 30 local government and congressional campaigns before becoming the Director of Government Affairs for Alpha Natural Resources in 2009.

Through his work as a legislative staffer, corporate lobbyist, and now as a Founding Partner of M:7 Agency, Turk's experience and knowledge is extensive. His relationships across multiple agencies allowed him to work on, and secure the permitting of 2 pipelines, while his knowledge of local government and zoning have helped to advance industrial development projects throughout the state.

Turk is a skillful negotiator and is used to working with leaders who demand results. His ability to see both sides of an argument and to bring parties together resulted in many successful negotiations. Turk also has a thorough understanding of all aspects of his work, which enables him to develop winning strategies for his clients.

Legislatively, Turk has been instrumental in furthering several bills such as the Local Impact Fee, Coal-Gas Coordination Act, and the PA Greenhouse Gas Regulation, as well as in defeating changes to AEPS standards and securing advocates against destructive public policy. Turk's been involved with Act 54, Permit Fees, TMDL, Delisting the Mon River for sulfates, TDS, landowner access issues, permit review times, and climate change.

Whether he's directing a campaign, re-establishing a narrative, or crafting a winning message for a complex issue, Turk is always passionate about exceeding client expectations and delivering value.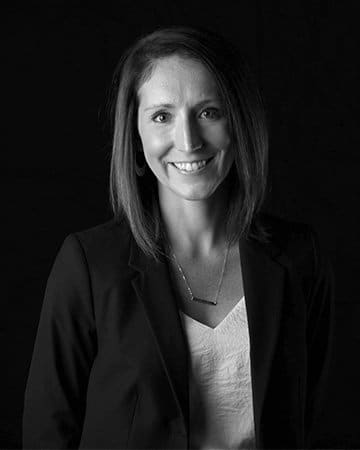 Jen Nolfi
Partner
Jen Nolfi always puts the client first. Whether it's wowing them with her design skills or her organizational capabilities, Jen has made a career out of exceeding expectations. Initially coming to M:7 as its Director of Operations during its initial stages, Jen has been a massive reason for M:7's exponential growth. Her resume, combined with her impeccable ability to keep any ship on course, led M:7 to ask her to join the firm as a Partner in late 2020. Jen is the heartbeat of M:7, keeping its employees focused on the narrow path while providing exemplary deliverables to clients and customers. Jen continually delivers opportunity for M:7 and our clients through her relentless work-ethic, optimism, and out-going personality.
Daveen Rae Kurutz
Director of Public Relations
In case you're wondering, it's pronounced Day-veen. Daveen is a data-driven storyteller by nature. After a 17-year career as a print journalist, her passion, creativity and attention to detail brought Daveen to M:7 to tell the stories of our clients. She's spent her career covering everything from education to politics to healthcare, which won her numerous regional, state and national journalism awards. That includes three consecutive Pennsylvania Women's Press Association Journalist of the Year awards, a feat unmatched in the organization's 80-year history. What makes Daveen stand out most is her ability to humanize numbers and statistics to shape an impactful narrative. She built her career by forming personal connections that allow her to tell a story that stays with her readers. As a proven leader, she has a reputation for thinking outside the norm to solve a problem after looking at all sides of the issue. Her experience in producing and teaching media have helped her form a multi-faceted strategy to creating and sharing your stories that melds with M:7's omni-channel approach. A dog lover who runs on caffeine and music, she describes herself as too enthusiastic for her own good sometimes.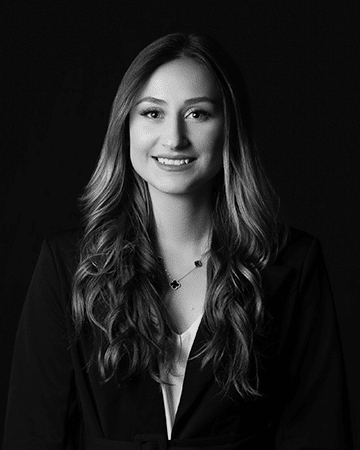 Alyssa Kasper
Manager of Content Marketing
Where creativity and strategy converge, you'll find Alyssa Kasper's sweet spot. With a flair for the artistic, A.K. is the creative mind behind M:7's social media and digital marketing strategy. Her penchant for critical thinking and innovation, combined with her extensive knowledge of multimedia platforms, helps clients find a new voice in their digital marketing and social media strategies. With a focus on unique and highly effective strategies for telling a client's story, Alyssa directs clients towards a new audience by telling an authentic story. A Pittsburgh native, she developed a passion for marketing, digital design and communications while studying at the University of Pittsburgh. Alyssa believes in the power of being open-minded, keeping a positive attitude, and challenging herself. That mindset fuels her ability to come up with 1-OAK ideas to improve upon a concept or create something new.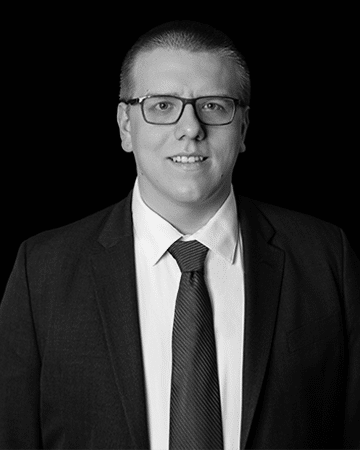 JJ Hrechun
Public Relations Consultant
JJ is the Swiss Army Knife of M:7. As our Public Relations Consultant, JJ has an eye for technical details on everything from press releases and media statements to website copy and RFPs. JJ is always willing to work out of his comfort zone to tackle new projects. His positive attitude and dedication to building relationships with clients allows him to tell their story in a meaningful way on different mediums. He has built on his experience working in community development, economic development and community engagement to continue growing outside of his comfort zone. An Ambridge native, JJ is proud of his Catholic education, which gave him a strong foundation in communications and politics.