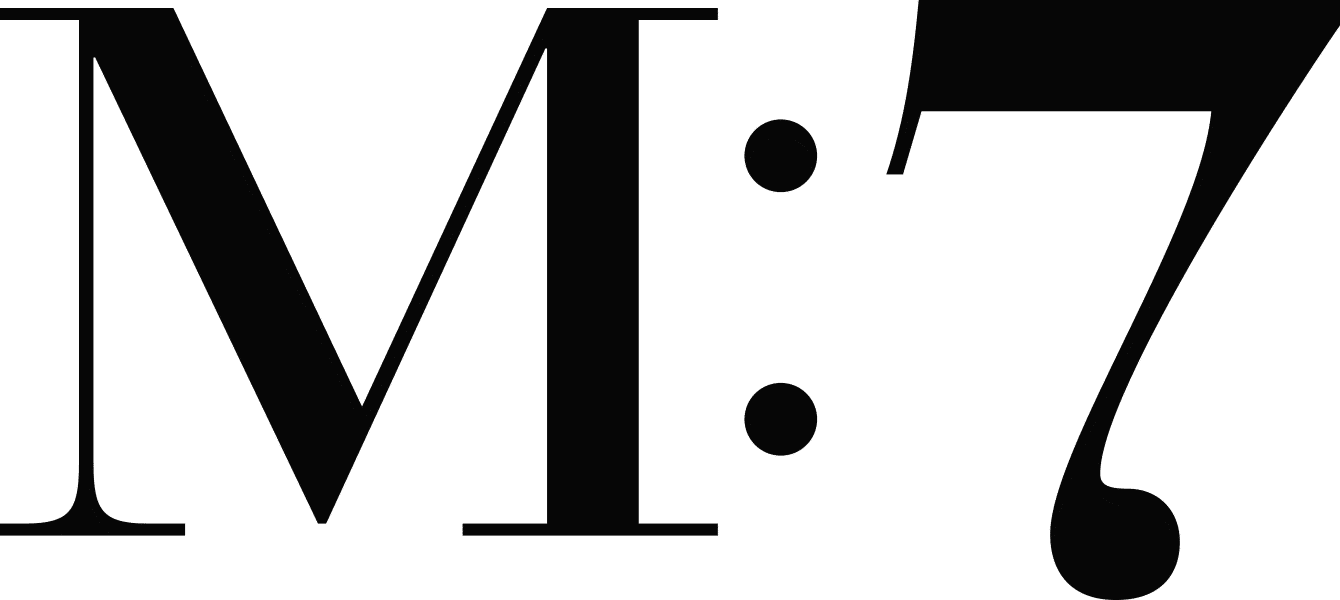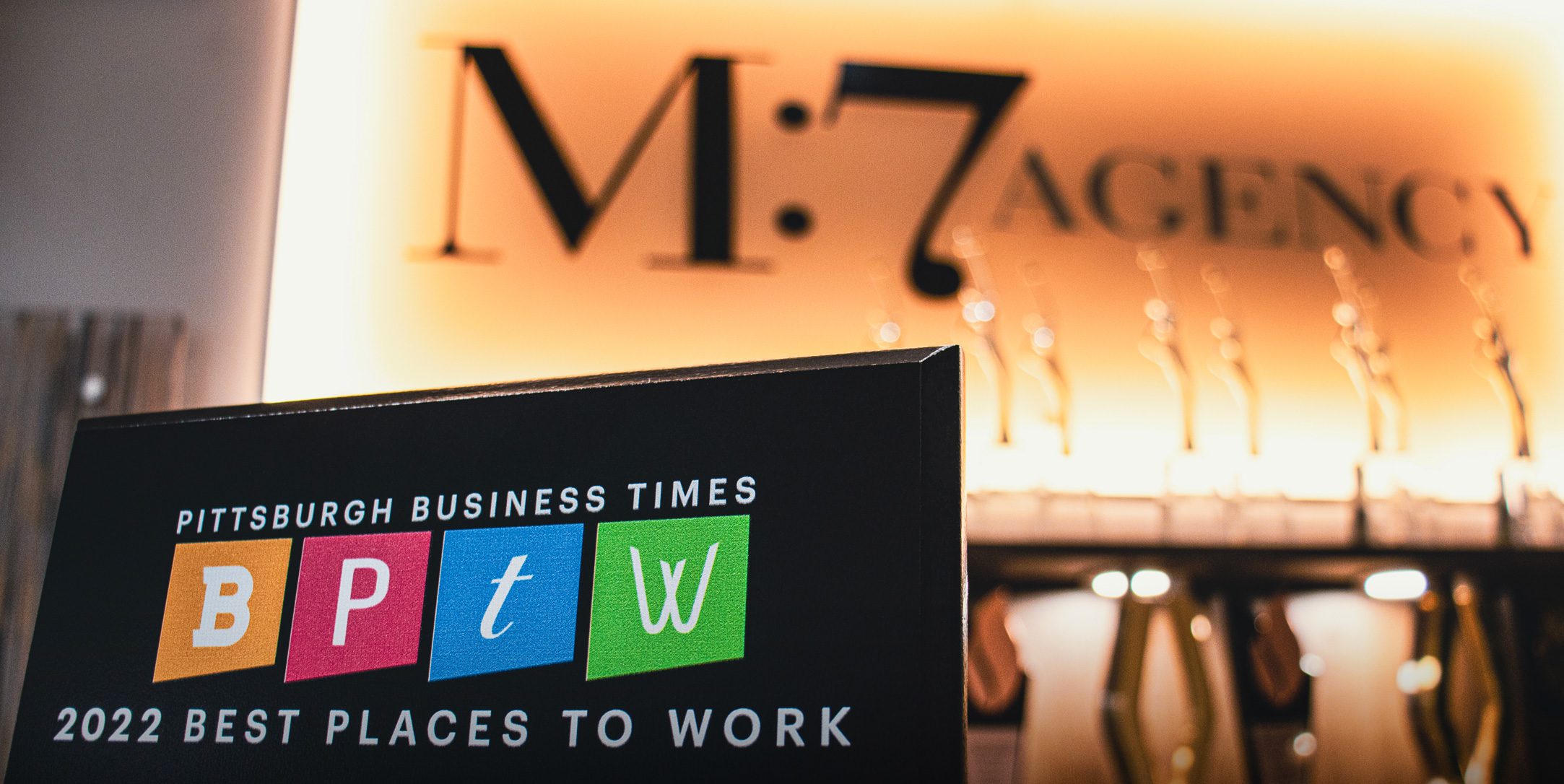 M:7 Agency is a fully integrated marketing and communications agency delivering winning solutions that consistently exceed client expectations in a variety of industries.  
Our wide-ranging experience offers the ideal mix of proven tactics and outside-the-box thinking to help brands truly stand out from the crowd.
Specializing in omni-channel strategies to optimize the customer journey, we go beyond traditional and digital marketing for a seamless client experience — from rapid onboarding to real results.
We can do it all, offering everything you need to elevate your brand, including:


Branding



Strategy



Advertising



Research & Analytics



Marketing Campaigns



Photo/Video Production



Graphic Design



Copywriting



Digital Marketing



Content Creation


Website Development, Design, & Management



Social Media Management



Digital Ads



TV/Radio Commercials



Direct Mailers



Billboards



SEO



Crisis Communications



Public Relations


Growth Marketing



Drone Services



Influencer Marketing



Public Affairs



Stakeholder Engagement



Grant Management



Email Marketing



Audio Branding



Print Marketing & Advertising
M:7 Agency is founded on a principle from Matthew 7, where we are encouraged to take the narrow path; a path unobscured from white noise, focused on the goal. This principle is the core of who we are as a company: relentlessly focused and constantly striving to ensure our clients' success.
Our talented team of creative visionaries, master storytellers, and expert strategists is dedicated to providing you with one-of-a-kind service and deliverables to elevate your one-of-a-kind brand.
Jim Christiana
Managing Partner & Founder
The "Bruce Wayne of the game," Jim is known to defy the naysayers.
As Managing Partner and Founder of M:7, he manages the day-to-day operations of the firm, using his reputation, leadership and diverse experience to guide his dedicated team. Since the firm's inception, M:7 has worked with clients across 20 industries and has been nationally recognized with more than a dozen awards for our creative work products, most notably by being awarded "Best TV Commercial" in 2019.
His fingerprints are on every deliverable M:7 produces, and his creativity, ingenuity and boundless energy pleasantly surprises M:7's clients. No matter the issue, Jim will quickly assess and navigate the complexities of the situation to help you win.
Jim shines with his aptitude for strategic thinking that adds value to every project he tackles. His aptness to understand and communicate complex issues complements his natural ability to work with people of all backgrounds and perspectives. Jim has developed an understanding of how to manage multifaceted issues, design winning strategies, effectively communicate with the media, and shape public opinion. Add that skill set to his attention to nuanced detail and tireless negotiation skills, and the foundation of M:7 Agency was created. Jim served 10 years in the Pennsylvania House of Representatives, is a graduate of Widener Law School and had a one handicap until he had kids.
Jen Nolfi always puts the client first. Whether it's wowing them with her design skills or her organizational capabilities, Jen has made a career out of exceeding expectations. Initially coming to M:7 as its Director of Operations during its initial stages, Jen has been a massive reason for M:7's exponential growth. Her resume, combined with her impeccable ability to keep any ship on course, led M:7 to ask her to join the firm as a Partner in late 2020. Jen is the heartbeat of M:7, keeping its employees focused on the narrow path while providing exemplary deliverables to clients and customers. Jen continually delivers opportunity for M:7 and our clients through her relentless work-ethic, optimism, and out-going personality.
JJ Hrechun
Director of Growth Marketing
JJ is the Swiss Army Knife of M:7 — an invaluable, multi-tooled asset capable of tackling any project that comes his way, adept at cutting through the clutter to develop winning strategies that grow brands. Armed with a razor-sharp wit, infectious enthusiasm and vast experience in community and economic development, JJ has a keen sense for knowing how to present a company's assets to quickly facilitate growth, whether that's managing community relations projects or identifying funding and RFP opportunities. Meanwhile, he's been instrumental in the evolution of internal projects, especially M:7's exciting new platform for student-athletes — M:7 Sports. An Ambridge native known for his insightful Hot Take of the Day, JJ is proud of his roots, which he credits for his strong foundation in communications and building strong relationships. Hot Take: M:7 wouldn't be M:7 without JJ. 
Kevin Roach
Director of Creative Services
Don't waste your time trying to read Kevin's poker face — you'll just end up folding faster than a lawn chair.
"Kevin!" has the methodical approach of an engineer blended with the creative genius of an inspired artist. His favorite moment of a project is when the universe aligns and all the pieces come together to create a fire, 1-OAK design that constantly exceeds what everyone expects. Kevin is M:7's silent assassin: he never forces anything, has a hall-of-fame work ethic and is without a drop of ego. Kevin's appreciation of design seeps into everything from the unorthodox "Yeezus" to streetwear. 
Alyssa Kasper
Manager of Content & Research
Alyssa is M:7's shadow hunter — a skilled and subtle tactician ready to use all of her tools and talents at a moment's notice. 
As Manager of Content and Research, she is a strategic and innovative visionary with a niche for helping clients optimize every resource and platform at their disposal. This guides her to focus on highly effective cutting-edge strategies for telling a client's story.
Applying her niche for critical thinking and innovation, combined with her extensive knowledge of omni-channel marketing and research, she helps clients reach their marketing goals by uncovering their target audience and strategizing the best way to reach them.
Driven by her innate sense of curiosity, Alyssa is a firm believer in the power of being open-minded, curating a good vibe, and challenging herself. This mindset fuels her ability to come up with 1-OAK ideas to improve upon a concept or create something new. 
Our knight in financing armor, general of the general ledger, bad@$$ of bookkeeping…ok we're done. While others on the team have a way with pictures or words, Randi has a way with numbers. Day in and day out, for everything involving dollars and cents, Randi serves as our in-house Enneagram 1 (The Perfectionist) and the number-crunching ying to M:7's creative yang. With her slightly obsessive attention to detail, BS in Accounting from Westminster College, and extensive accounting experience, Randi keeps M:7 running smartly and smoothly, making sure every dollar that comes in and out is accounted for, down to the last iPad and ping pong table.
Jim Vivitro
Senior Copywriter
A  master of words whose sly narratives propel our clients to superstardom, that's Viv in a nutshell. 
Bringing nearly two decades of corporate writing expertise to M:7's team, Jim Vivirito's copywriting compounds creativity and collaboration. After nearly 15 years as Senior Creative Writer and Supervisor of Copy for Dick's Sporting Goods, he's skilled at knowing the difference between informing and persuading — and which projects benefit from which style of writing. His experience in internal communications is an asset to any client he writes for, while his time freelancing with Write Hook Marketing Solutions has helped him develop a deft understanding of the importance of multitasking and adaptability. 
"Viv" brings brand stories to life using his limitless imagination — which he says is both a blessing and a curse — and knack for crafting grammar-conscious copy. He's a self-described perfectionist who prides himself on his originality and efficiency.
When he's not scoring a hat trick for M:7 Marketing and M:7 Sports clients, "Viv" is indulging in all things pop culture or adding to the more than 100 original songs in his repertoire as a singer-songwriter. 
Maria Miocic
Relationship Manager
Maria's love of sports and passion for marketing make her a dual threat at M:7. With inevitable degrees in both Marketing and Economics, Maria boasts valuable experience in advertising management, marketing management, consumer behavior and market research.
Meanwhile, as a soccer player from childhood to California University of Pennsylvania, Maria  knows all about the dreams and challenges of the student athlete. That makes her a massive  asset for M:7 Sports where she helps bolster the brands of other aspiring student athletes.
When she's not crushing her marketing responsibilities, you can find Maria rockin' her soccer cleats at outside-back, or just relaxing and listening to Queen-B.