Fresh Off a Strong 2022 & the Launch of M:7 Sports, Award-Winning Team Is Primed for Continued Success in 2023 & Beyond
By all measures, it was another great year for M:7 Agency — a fully integrated marketing and communications agency based in Beaver County, PA, part of the greater Pittsburgh area. For a team whose niche is winning, they did plenty of that, chalking up win after win in 2022.
Elevating brands by giving them the tools to stand out from the competition, M:7 continued to live up to its reputation as one of the best in the business, consistently exceeding client expectations in dozens of industries including energy, education, manufacturing and healthcare.
Striking the perfect balance between visual, verbal and strategy, the M:7 team delivered more of the 1.O.A.K. (one-of-a-kind) deliverables they're known for, including the branding and website development for Stefanik Industrial Park; this Geneva College student recruitment campaign featuring an iconic anthem crafted in partnership with Tonic Recording Studios — Pittsburgh's premier recording studio; and this emotion-packed AIU recruitment campaign commercial.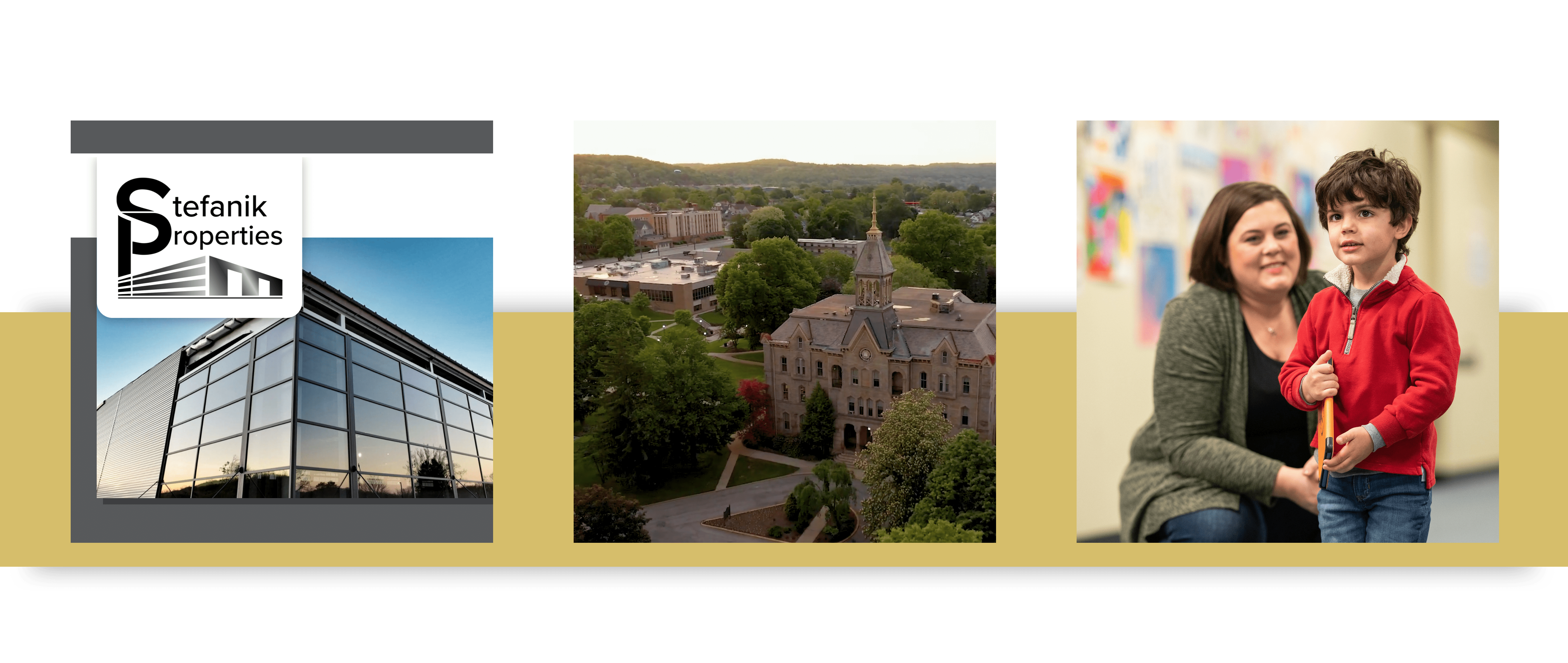 Meanwhile, they added more hardware to their trophy case, earning top honors from several national and international award competitions, including six Viddy Awards, coveted in the video industry; two gold Stevies at the American Business Awards, the country's premier business awards program; and a prestigious Reed Award recognizing exceptional campaigns, management, consulting and design. The Pittsburgh Business Times even recognized M:7 as a 2022 Best Place to Work in Western PA.
"When I started M:7, I wanted to create an agency that was distinctly different from everything that was out there; an agency that could take brands beyond the white noise that floods the marketplace," said Jim Christiana, managing partner and founder of M:7. "This past year's awards and recognition are a testament to us doing just that. Still, helping clients succeed and grow their brands is really why we do what we do. That's how we measure — and will continue to measure — our success."
As the M:7 team continued helping brands grow, they also experienced significant growth themselves, including the expansion of their office space, the addition of two certified drone pilots to its elite videography and photography team, and their exciting launch of M:7 Sports — an integrated sports agency specializing in marketing, strategy and NIL for student athletes and retailers.

"With recent changes finally allowing student-athletes to monetize their name, image and likeness, we saw a need for an agency that could be an advocate for them," said M:7 Partner Jen Nolfi. "At M:7 Sports, our dream is to help our athletes achieve theirs by giving them the tools they need to empower and market themselves, whether that dream is to get recruited or capitalize on NIL opportunities."
Sunday, November 27, marked the company's 4-year anniversary. The name M:7 is a reference to the seventh chapter of the Gospel of Matthew — more specifically the passage encouraging us to take the narrow path — and it represents a relentless, focused determination to do things differently.
Boasting an integrated team of visionary creatives, master storytellers and expert strategists, M:7 does what many other agencies attempt but often fail to do — deliver the responsiveness and personal touch of a smaller agency along with the expertise, innovation and high-quality work people expect from a larger agency.
"One thing that truly sets us apart is our ability to 'do it all' for our clients and give them the integrated approach to achieve their goals. That's why we're committed to staying on the cutting edge and offering our clients the best that's out there," said M:7 Director of Creative Services Kevin Roach. "2022 was a great year, but we're focused on moving full steam ahead and building on that momentum. We're extremely excited for what's next."