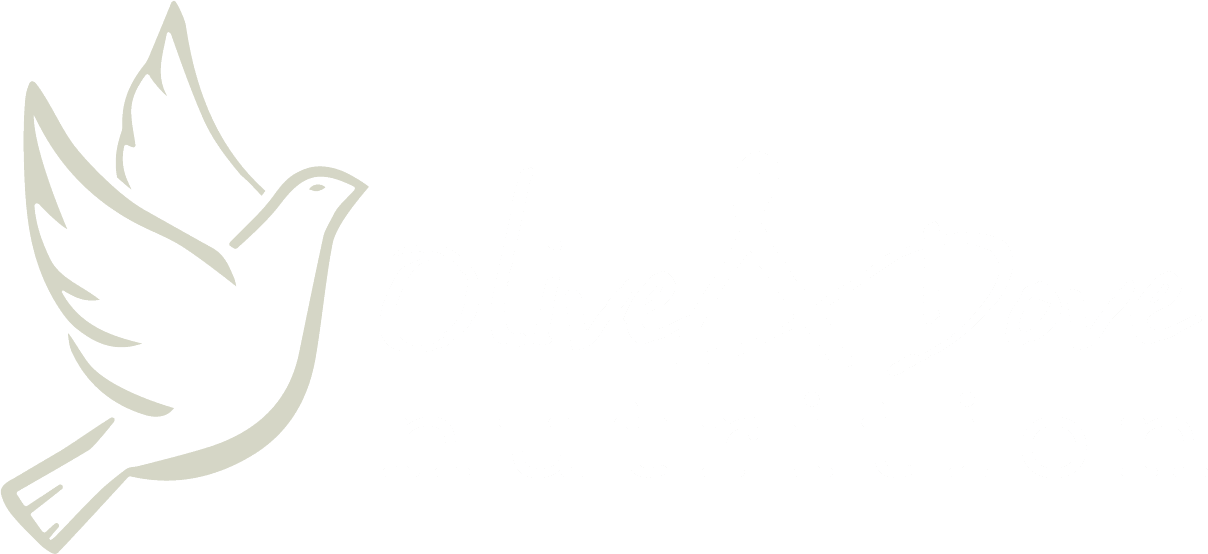 CLIENT: Olive & Dove Nutrition, LLC
Bee Westwood wanted to launch a new brand for her integrative nutrition and supplementation services called Olive & Dove Nutrition, with her main goal being to attract new customers interested in seeking out alternative healing and wellness solutions. She also had a lot of one-oak content and needed direction on how to best share it.
Our goal was to bring her vision to life through just the right combination of visual, verbal, and strategy. After nailing down her brand identity and unique value proposition, we worked with Bee to create necessary branding elements such as her logo and brand narrative, as well as a go-to-market strategy including a company website, informative handouts, and a content calendar for blogs and social media.
During the onboarding stage, we asked Bee our seven intentional questions to better understand her brand, what set it apart, and what her WHY was. Her answers helped us nail down her value proposition: As an expert in her field with unique insight and understanding born from experience, she's the ideal guide to customize individual plans that match each client's distinct health needs.
Designed to capture the essence of Bee's natural healing focus, we created original branding elements based on her olive/dove theme and a color palette utilizing a combination of white and different shades of muted green. The logo, especially, captures both the professionalism and elegance of the new O&D brand.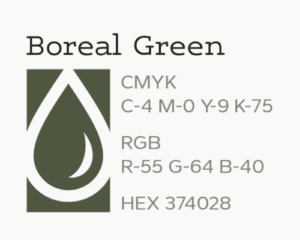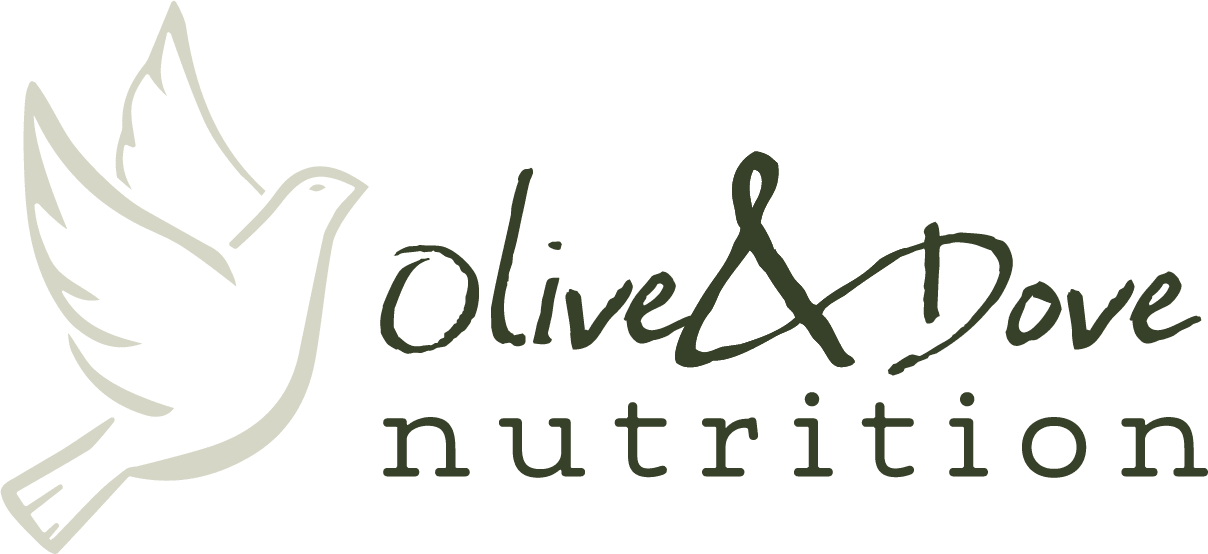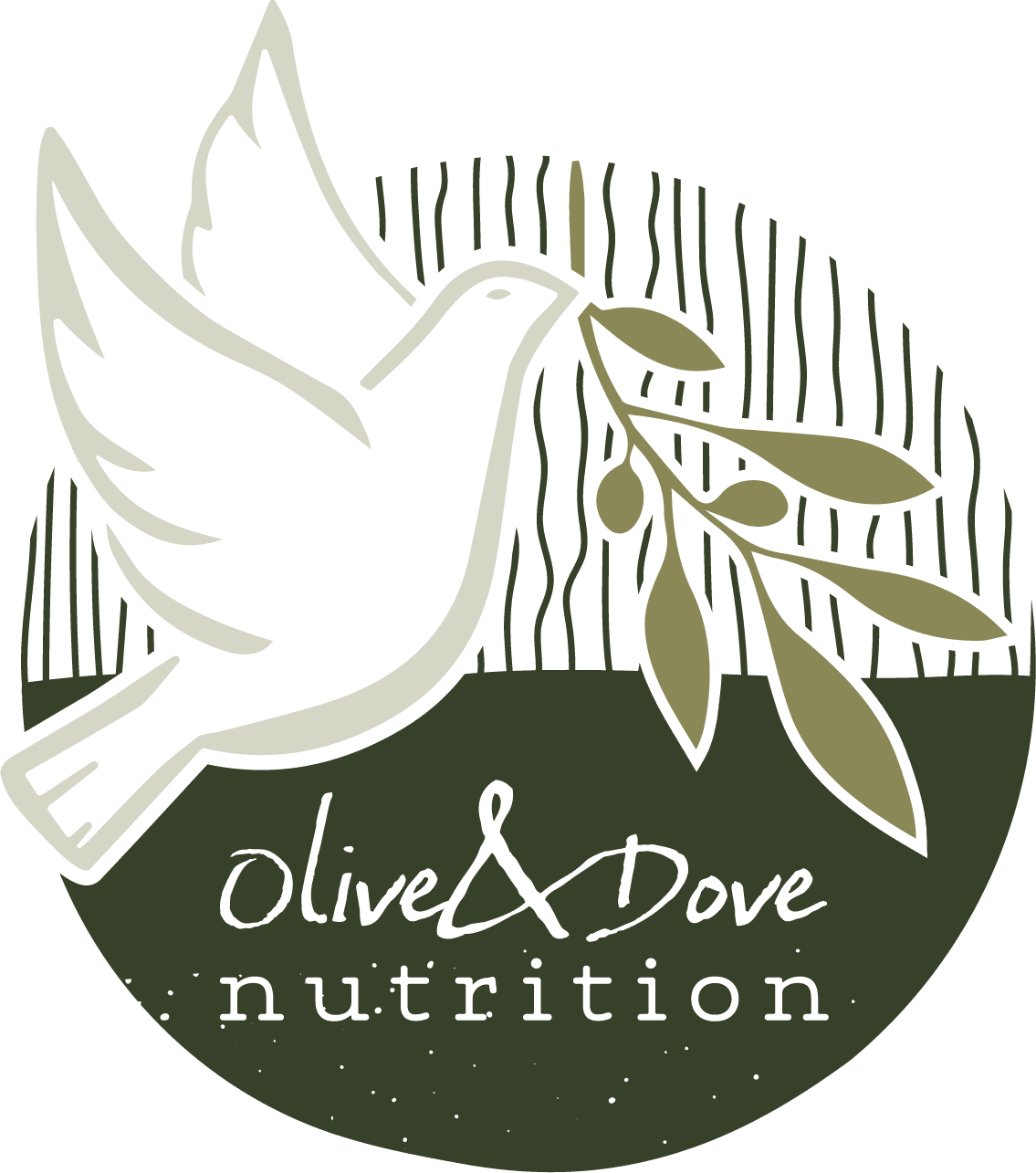 To guide the messaging and voice going forward, we crafted a one-page brand narrative that reflected Bee's UVP speaking to her professional experience, her insight gained from her own personal healing journey, and how O&D custom plans would meet clients' unique needs.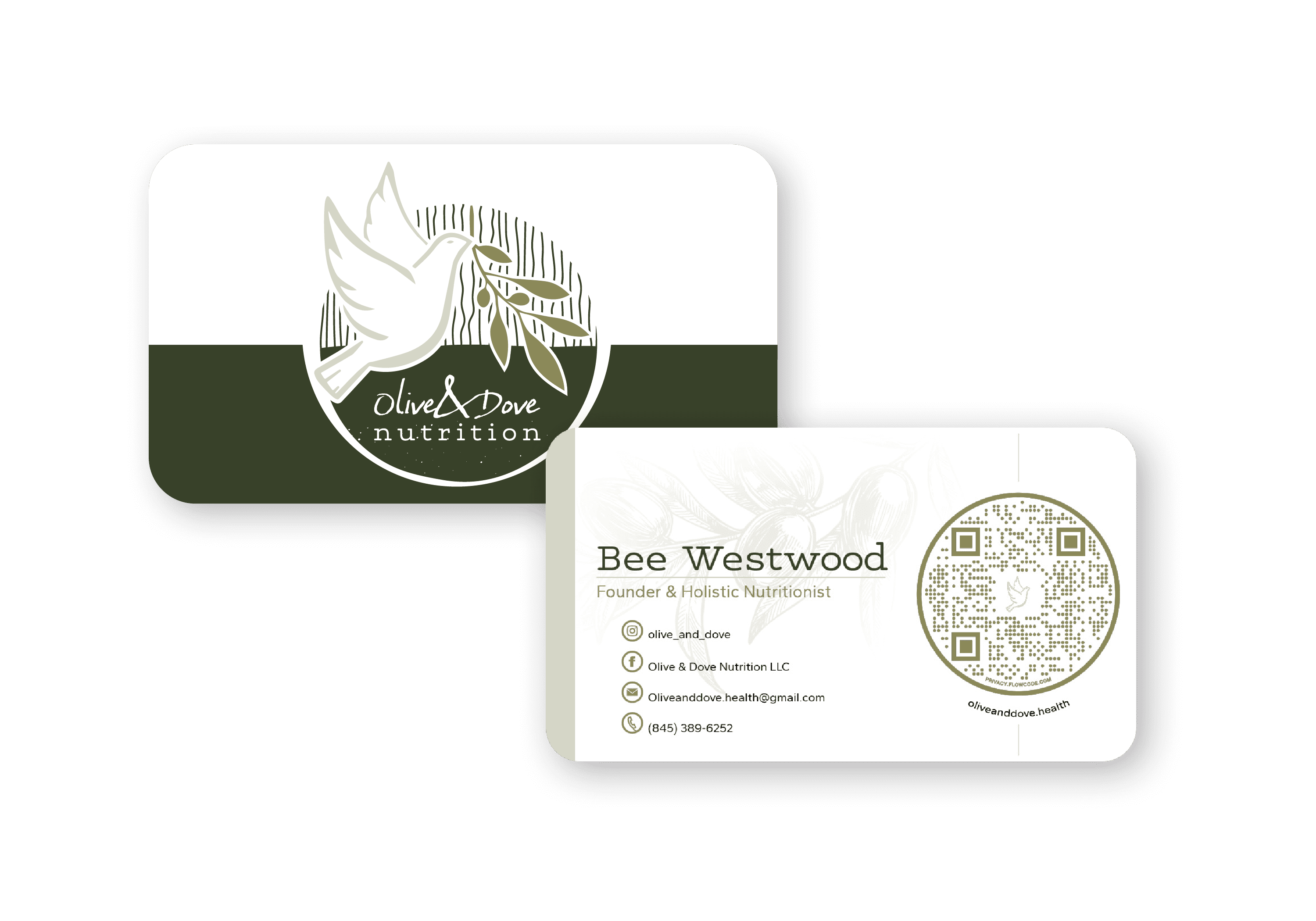 With O&D services being virtual-only, our go-to-market strategy revolved around strengthening Bee's digital channels which included a reimagining of her website, securing platforms, infusing all her assets with the new branding, and guiding her social media, blog, and handout content.
Web Design & Development:
Because Bee's website would be the main channel for customers to learn about O&D and schedule appointments, we strived to make it as welcoming, user-friendly, and persuasive as possible for the most satisfying customer experience. Incorporating the new visual branding elements and copy that best reflected her narrative, we also made it SEO-friendly to increase traffic and found the perfect scheduling app to fit Bee's specific needs.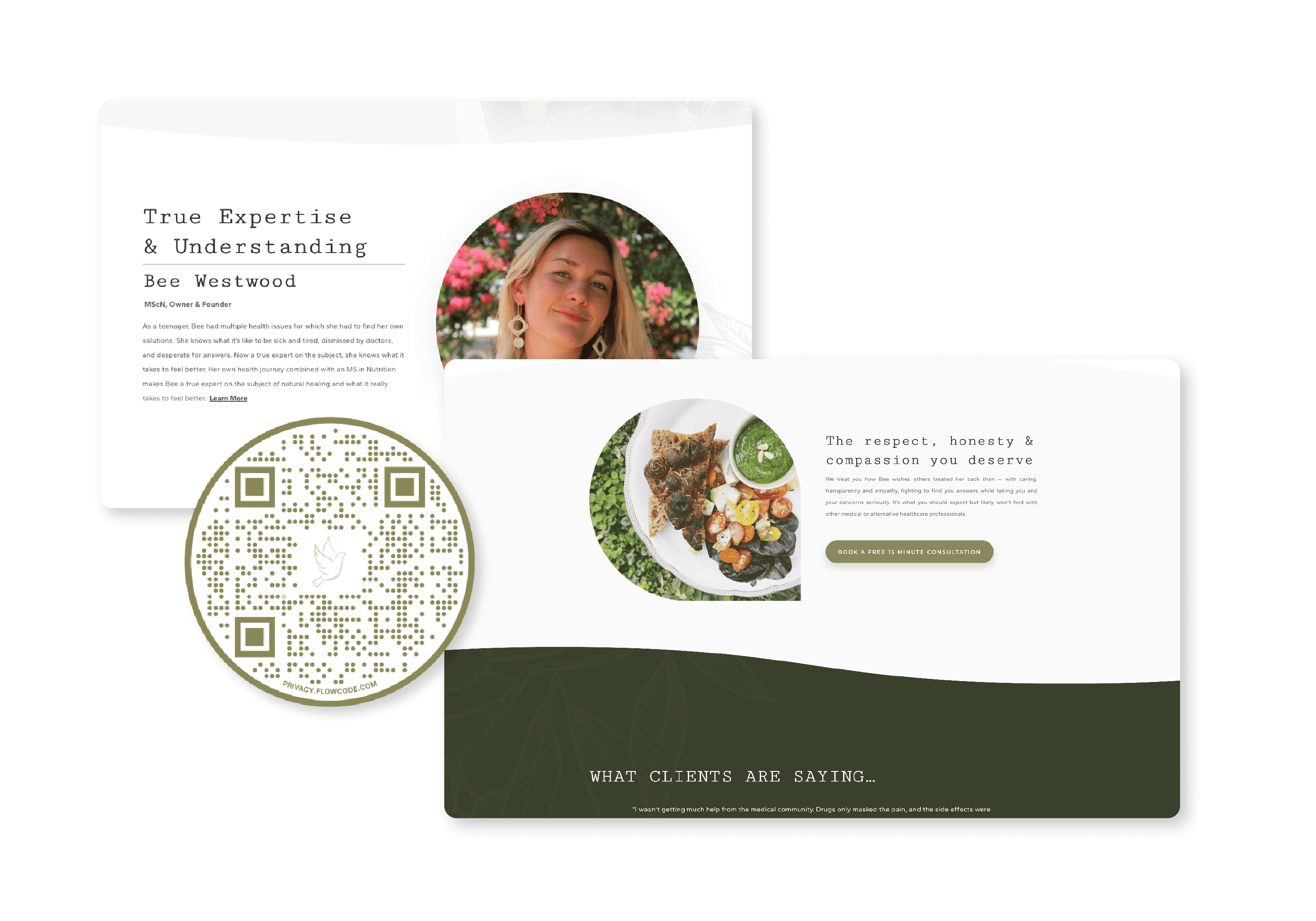 Bee's ability and desire to educate people about health and wellness add not only to her value but also to her credibility. To help her share her knowledge with potential and future clients more effectively, we developed a customized content calendar for Bee to release at a deliberate pace through social media and blogs.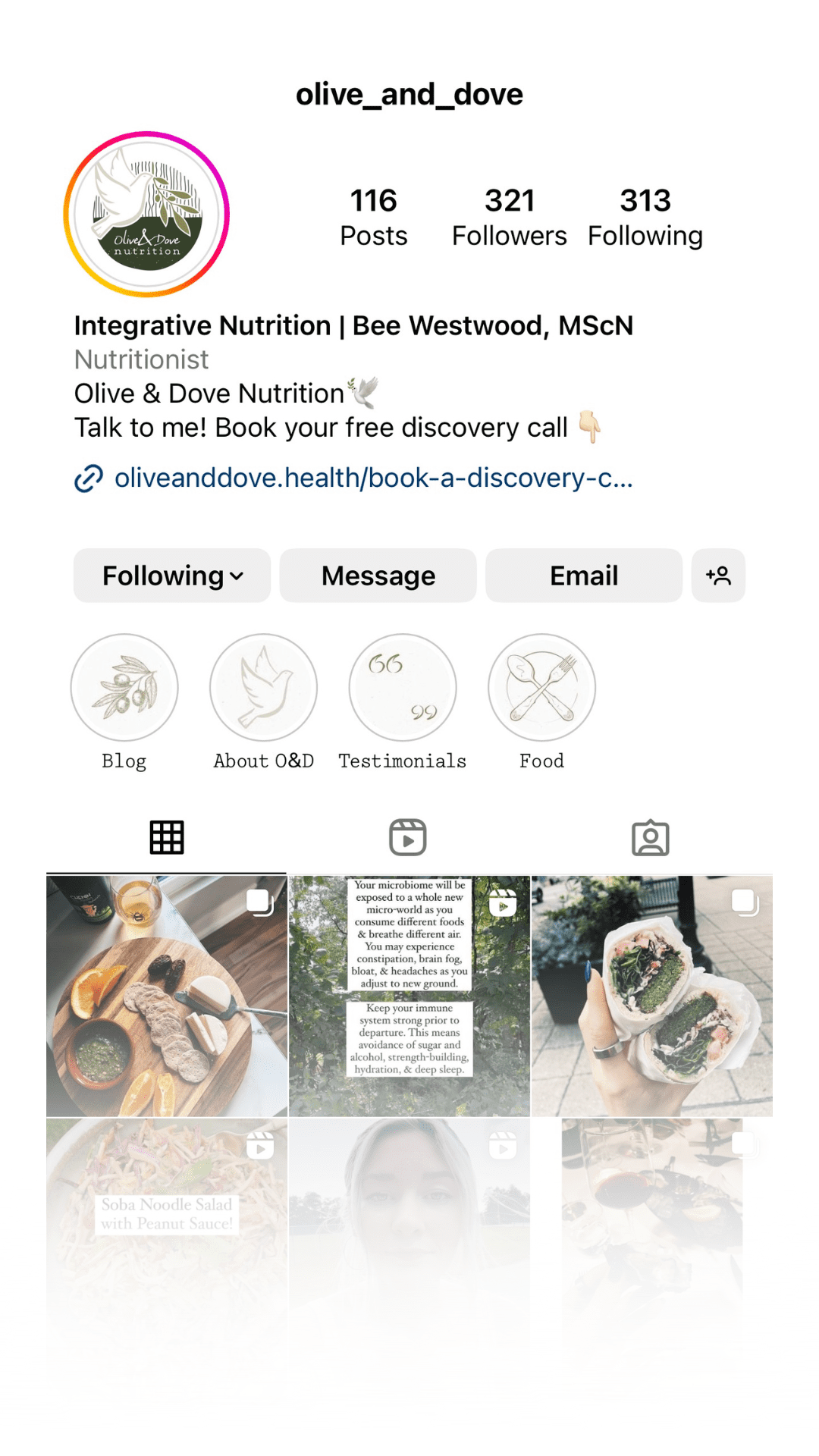 Working with Bee step by step throughout the process, we were able to deliver high-quality standout branding that was an authentic reflection of her and her vision. From website development to content guidance, our go-to-market strategy launched her brand with the professionalism, style, and clarity to attract new customers and grow her business.
Thinking About Your Next Project?